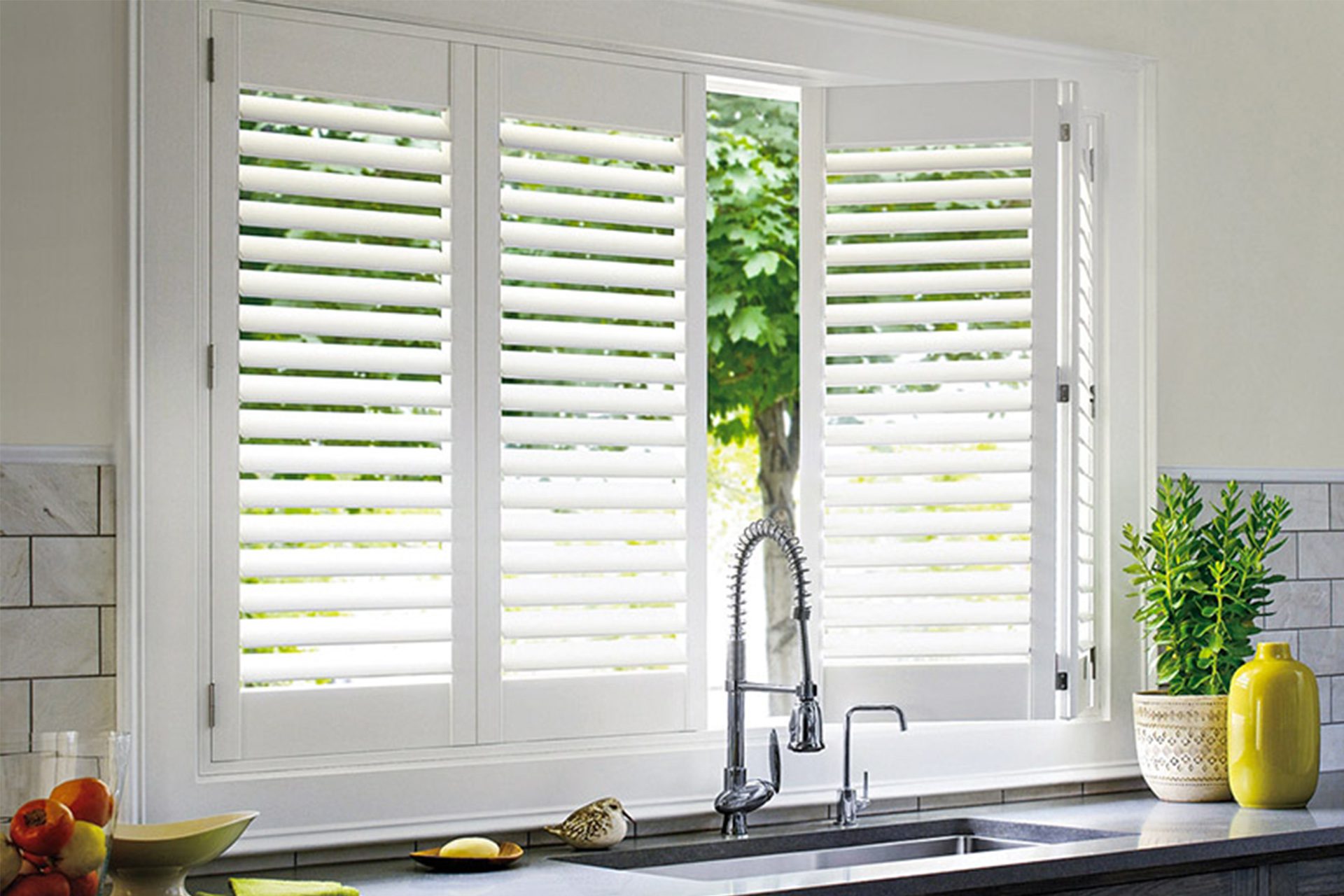 Are you looking for shutters that are stylish and durable at the same time? Adding composite shutters to your home is a timeless and enduring way to enhance privacy and provide a distinctive, custom detail to your home. At The Shutter Guys, we believe that composite shutters are an ideal choice for rooms with high moisture as they are crafted from highly durable materials that are resistant to pests and insects.The Shutter Guys can customize your order and ensure you receive a perfect combination of form and functionality to give your home the desired look and feel.
Wooden Shutters are known for sound and thermal insulation as the wooden panels of the shutter provide excellent sound insulation when closed and act as a barrier between the interior and exterior of your home. Because of their thermal insulation properties, homeowners can considerably save on their electricity bills and can be assured that they will not cause any damage to the environment since they are made using sustainable-yield forest management techniques.At The Shutter Guys, wooden shutters are available in various stains and finishes and can also be customized to fit any window, irrespective of their shape.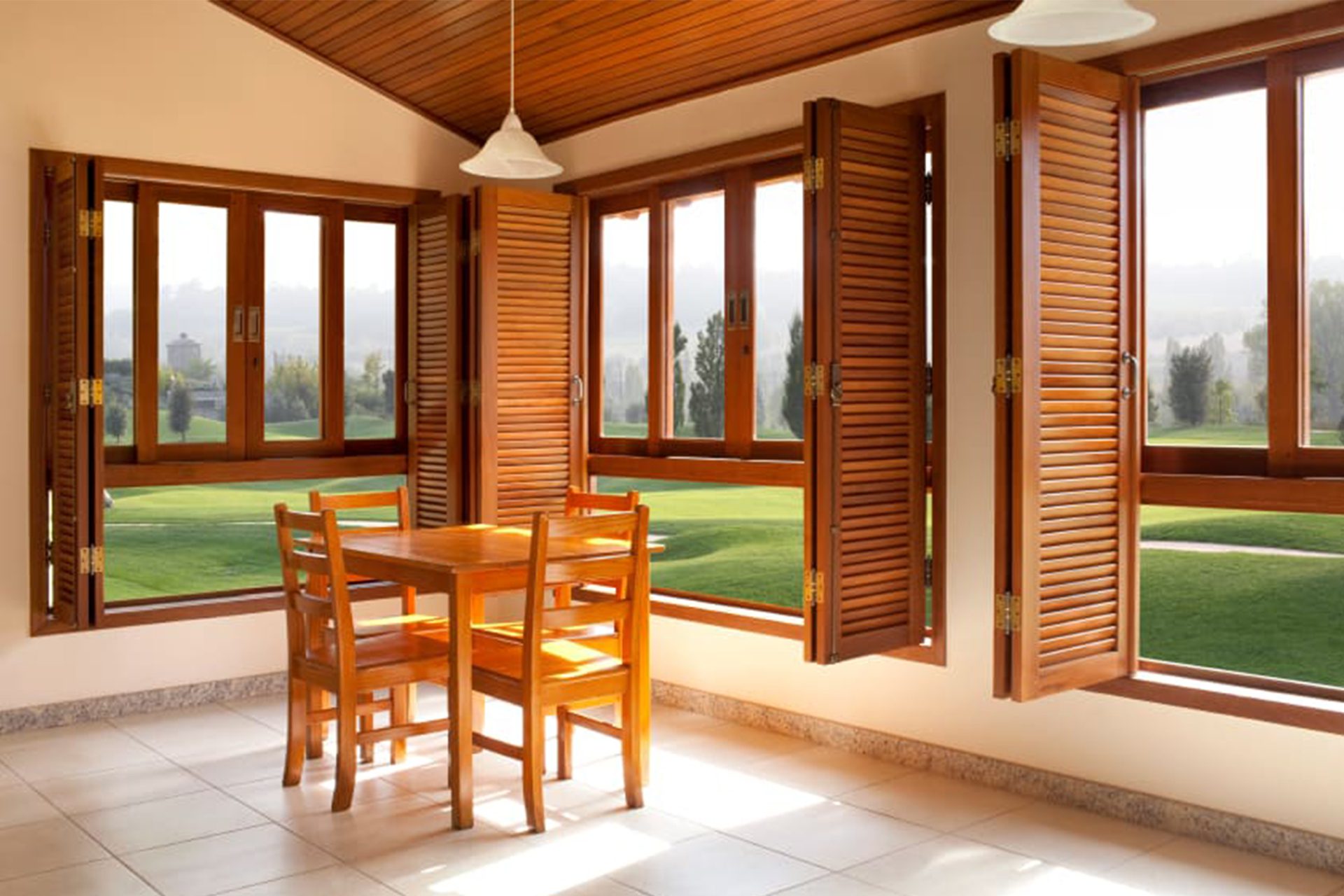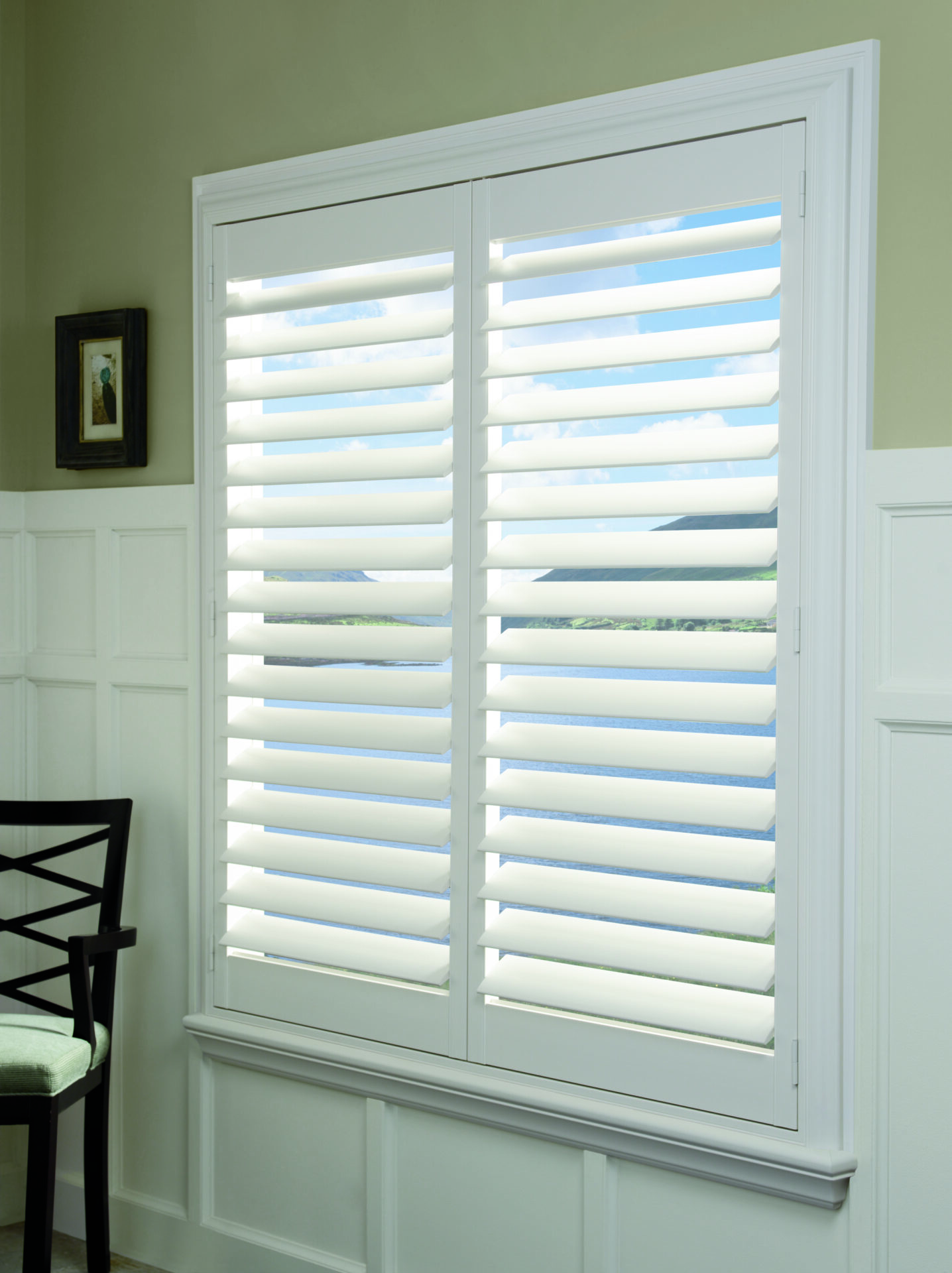 Are you looking for the best brand of interior window shutters? The Shutter Guys has an exclusive line called the Premier Poly Shutters that will add a timeless style and charm to your home. Beautiful and durable, our premium shutters will help protect against chipping, cracking, and warping. We've got you covered no matter what size, shape, or color you need for your windows.
Plantation shutters add a timeless and elegant charm to your home –  that's why many homeowners choose them to furnish almost every room. We carry the most diverse line of custom shutters, so we have you covered no matter what shape, color, or size you have.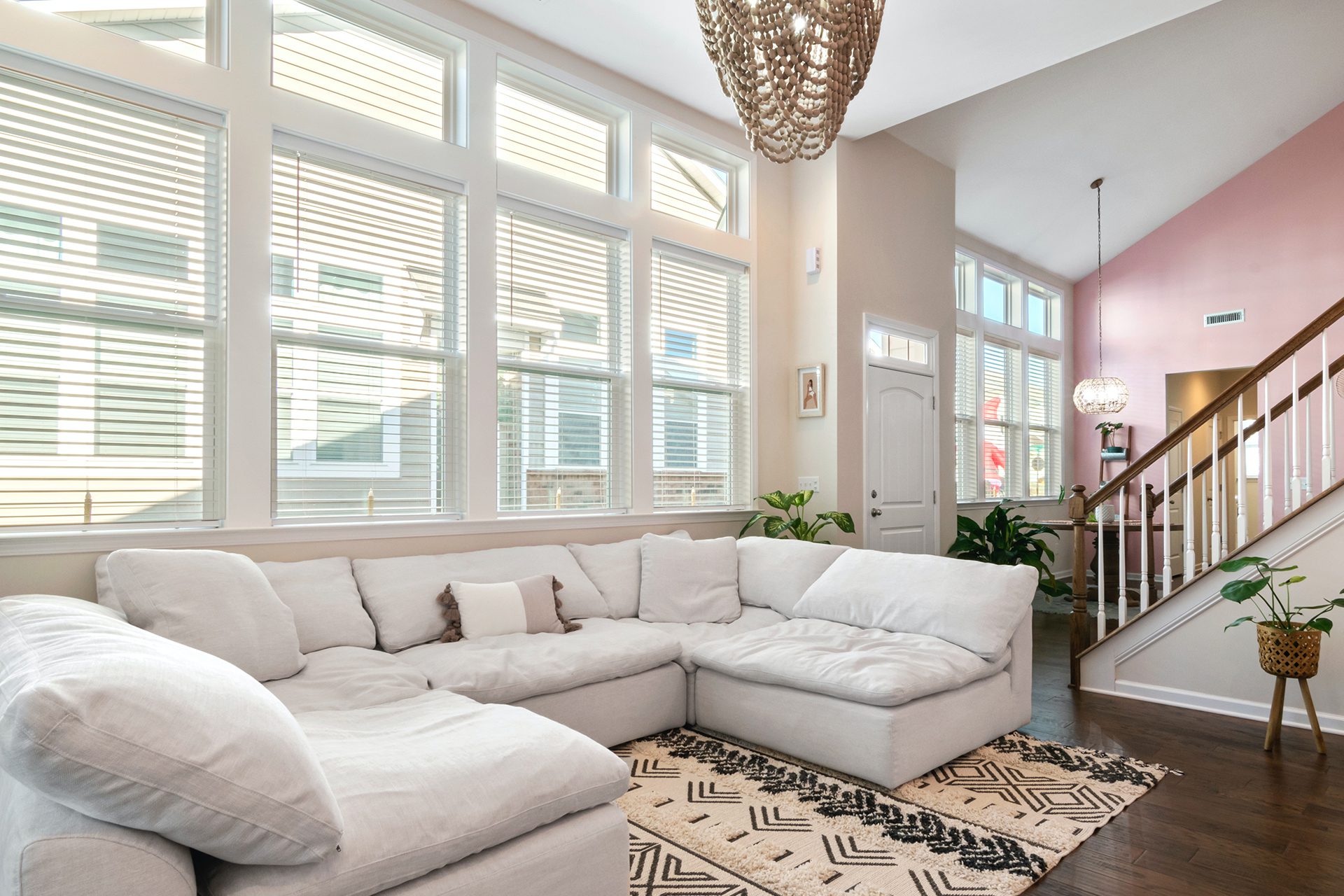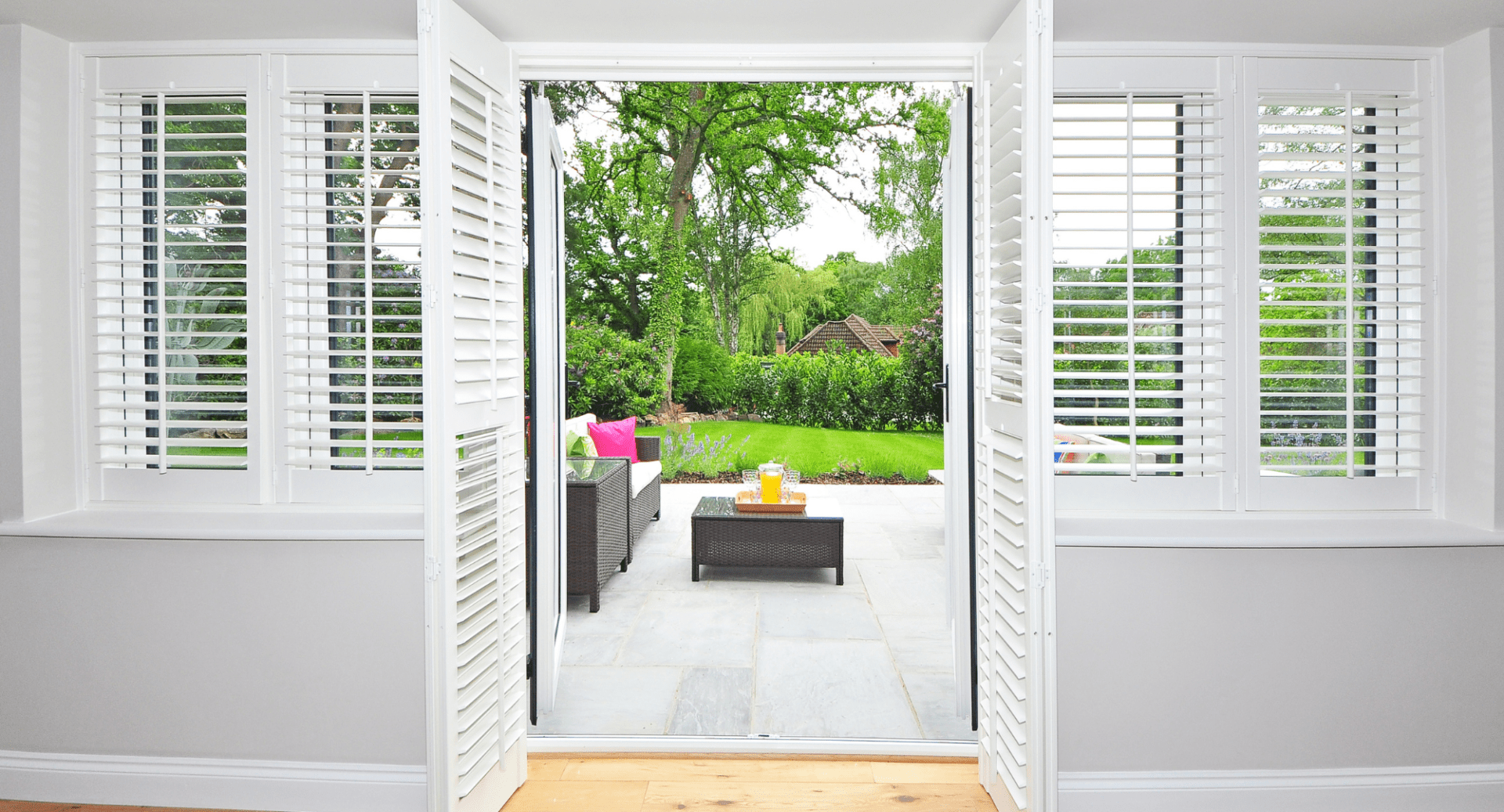 Vinyl shutters are a great alternative if you are looking to attain the classic look of a shutter at at affordable price. Ideal for high moisture areas of the home, vinyl shutters withstand heavy use and resist warping from extreme sun exposure. The hollow core act as insulators against temperature fluctuations as well as help reduce incoming noise.

Wade and his team helped us compete some much-needed upgrades to our shutters. Wade gave me honest advice and did a great job of planning the replacement in phases. On the day of install, both men were kind, polite, and did a beautiful job installing. It was clear everyone here is truly the best at what they do! We will definitely be using Wade and his team for all our shutter/blind needs in the future!

We can't sing their praises enough. From the first communication via email to the in home appointment to installation, everything was first class. You will be blown away with their great service, professionalism and competitive pricing.
Thanks so much to the whole team.
Henry and Sal

From beginning to end the entire team was professional, friendly, and efficient. I price compared them with two other companies, and they came out on top with value and warranty. The install team used PPE and where very quick. The shutters are beautiful and add elegance to the whole room. I recommend them and will use their tip top services again.

"Highly recommend!! Fast and easy service! All the guys are super helpful! Wade, Kevin, Carlos, Michael and Uriel are awesome at what they do! Great job!!"